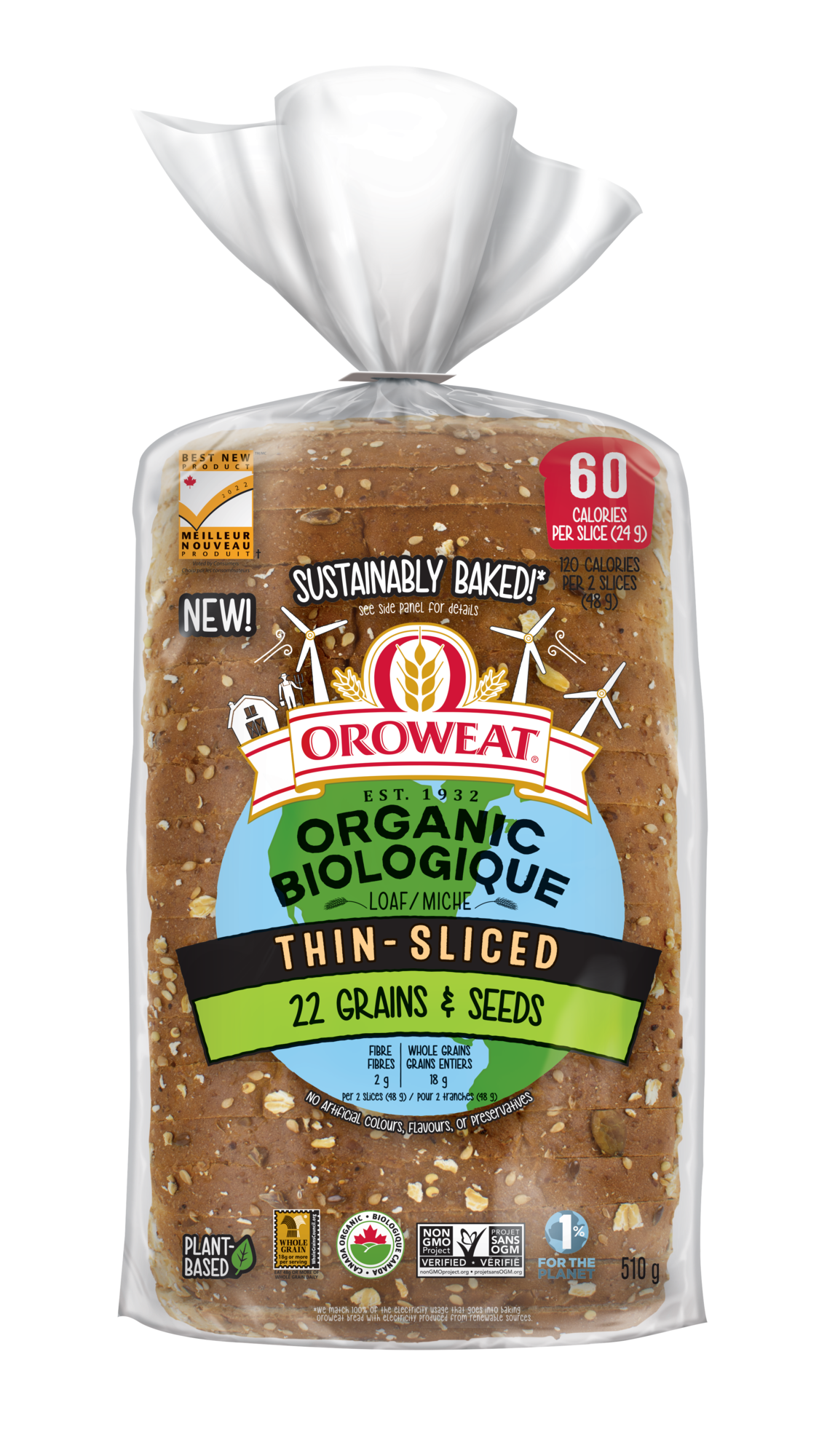 This product is not available in your region.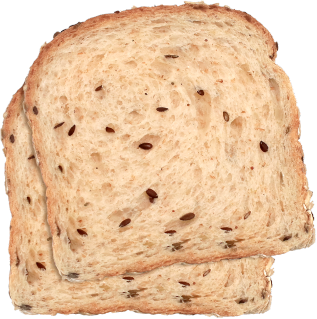 Non

GMO

3g

Protien

60

Calories

10g

Carbs
*Per 1 slice (24g)
Oroweat® Organic 22 Grains & Seeds Thin Sliced Loaf is full of flavourful and nutrient-dense, non-GMO ingredients sourced from farmers and suppliers who adhere to strict Canadian organic standards. A source of fibre with 9g of whole grains and only 60 calories per slice, this thin-sliced bread is baked for those who demand nothing but the very best. Each fresh and tasty loaf is free of artificial colours, flavours and preservatives. Great tasting and sustainably baked*, Oroweat® delivers delicious, certified organic bread that's good for you and your family. And as members of 1% for the Planet, we always donate 1% of our revenues to support environmental causes.
Organic Whole wheat flour, Water, Organic enriched wheat flour, Organic wheat gluten, Organic sugar, Organic flax seeds, Organic oats, Yeast*, Organic soybean oil, Sea salt, Cultured organic wheat flour, Organic sunflower seeds, Organic vinegar, Organic pumpkin seeds, Organic sesame seeds, Organic millet, Citric acid, Wheat germ, Organic rye flour, Organic flax meal, Organic black sesame seeds, Organic black chia seeds, Organic khorasan wheat berries, Organic kaniwa seeds, Organic brown teff seeds, Organic brown rice flour, Organic buckwheat flour, Organic sorghum flour, Organic amaranth, Organic blue corn meal, Organic barley, Organic triticale, Organic spelt flour, Organic quinoa. *Order May Change.
May Contain: Soybean.
Note
Every effort is taken to ensure that the ingredients and nutritional information listed here is accurate, however, data may change from time to time. Please always check the package for the most current information.
Please note some products may not be available in your area. Please check with your local retailer.
Nutrition Facts
*5% or less is a little, 15% or more is a lot
* We match 100% of the energy usage that goes into baking Oroweat® Organic bread with green certificates.